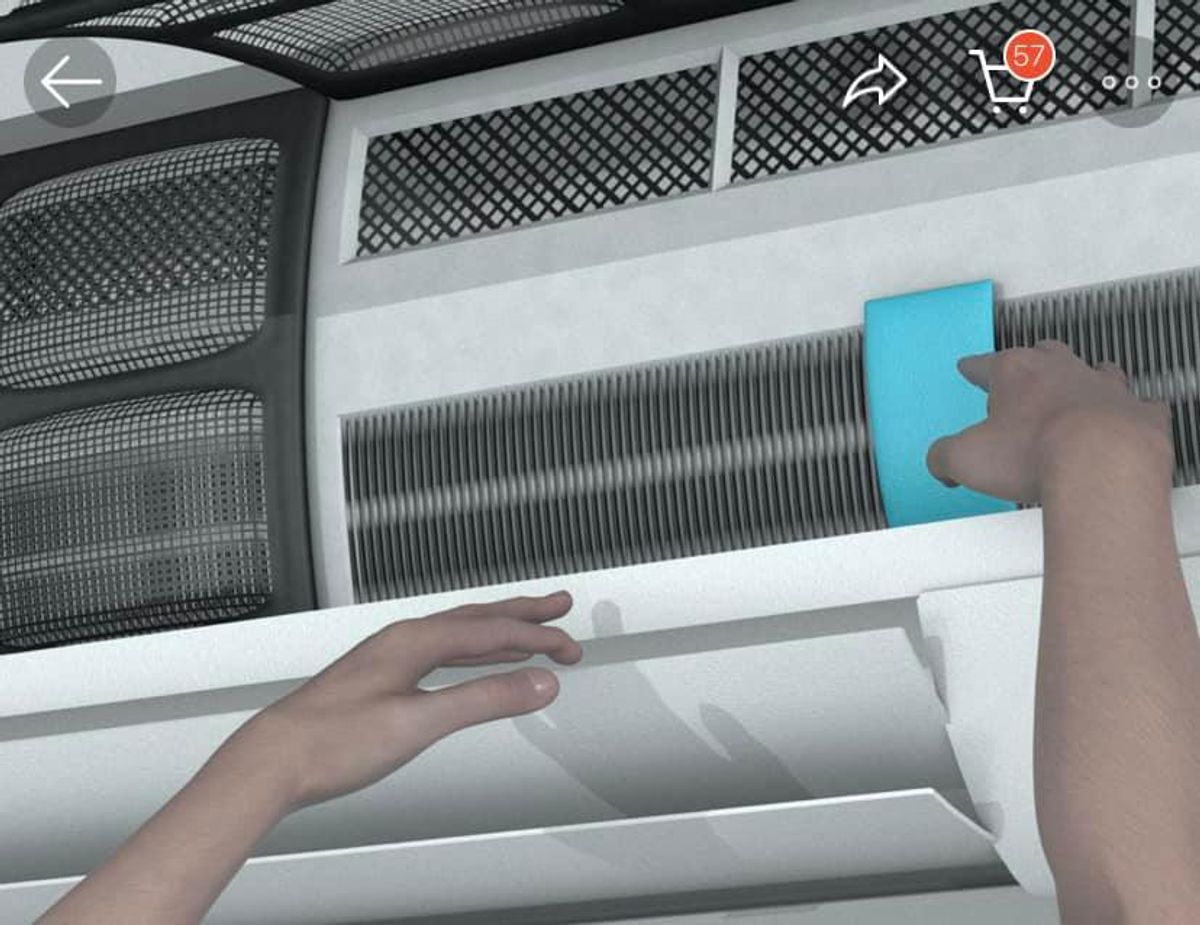 How to Apply?

It is as simple as



𝐒𝐥𝐨𝐭 𝐭𝐡𝐞 𝐟𝐢𝐥𝐦 𝐢𝐧 𝐛𝐞𝐭𝐰𝐞𝐞𝐧 𝐜𝐨𝐨𝐥𝐢𝐧𝐠 𝐜𝐨𝐢𝐥 𝐚𝐧𝐝 𝐚𝐢𝐫 𝐟𝐢𝐥𝐭𝐞𝐫.𝙻𝚎𝚝 𝚝𝚑𝚎 𝚜𝚠𝚎𝚊𝚝𝚒𝚗𝚐 𝚠𝚊𝚝𝚎𝚛 𝚍𝚒𝚜𝚜𝚘𝚕𝚟𝚎 𝚝𝚑𝚎 𝚏𝚒𝚕𝚖 𝚜𝚕𝚘𝚠𝚕𝚢 𝚒𝚗𝚝𝚘 𝚝𝚑𝚎 𝚍𝚛𝚊𝚒𝚗𝚊𝚐𝚎 𝚙𝚊𝚗 & 𝚙𝚒𝚙𝚒𝚗𝚐.

𝐏𝐥𝐚𝐜𝐞 𝐭𝐡𝐞 𝐟𝐢𝐥𝐦 𝐚𝐬 𝐟𝐚𝐫𝐞𝐬𝐭 𝐟𝐫𝐨𝐦 𝐝𝐫𝐚𝐢𝐧 𝐩𝐨𝐢𝐧𝐭 𝐚𝐬 𝐩𝐨𝐬𝐬𝐢𝐛𝐥𝐞.𝚃𝚑𝚞𝚜, 𝚝𝚑𝚎 𝚠𝚑𝚘𝚕𝚎 𝚍𝚛𝚊𝚒𝚗 𝚙𝚊𝚗 𝚠𝚘𝚗'𝚝 𝚑𝚊𝚟𝚎 𝚊𝚌𝚌𝚞𝚖𝚞𝚕𝚊𝚝𝚒𝚘𝚗 𝚘𝚏 𝚓𝚎𝚕𝚕𝚢.

𝐃𝐨𝐧'𝐭 𝐬𝐥𝐢𝐩 𝐭𝐡𝐞 𝐟𝐢𝐥𝐦 𝐢𝐧𝐭𝐨 𝐝𝐫𝐚𝐢𝐧𝐚𝐠𝐞 𝐩𝐚𝐧.𝚃𝚑𝚒𝚜 𝚠𝚒𝚕𝚕 𝚜𝚑𝚘𝚛𝚝𝚎𝚗𝚎𝚍 𝚝𝚑𝚎 𝚕𝚒𝚏𝚎𝚝𝚒𝚖𝚎 𝚘𝚏 𝚏𝚒𝚕𝚖.

𝐀𝐩𝐩𝐥𝐲 𝐭𝐡𝐞 𝐟𝐢𝐥𝐦 𝐚𝐟𝐭𝐞𝐫 𝐚𝐢𝐫 𝐜𝐨𝐧𝐝𝐢𝐭𝐢𝐨𝐧𝐢𝐧𝐠 𝐟𝐮𝐥𝐥 𝐜𝐥𝐞𝐚𝐧𝐢𝐧𝐠.𝚃𝚑𝚒𝚜 𝚒𝚜 𝚊 𝚙𝚛𝚎𝚟𝚎𝚗𝚝𝚒𝚘𝚗 𝚜𝚘𝚕𝚞𝚝𝚒𝚘𝚗. 𝚈𝚘𝚞 𝚠𝚒𝚕𝚕 𝚊𝚌𝚑𝚒𝚎𝚟𝚎 𝚝𝚑𝚎 𝚋𝚎𝚜𝚝 𝚙𝚎𝚛𝚏𝚘𝚛𝚖𝚊𝚗𝚌𝚎 𝚘𝚗𝚕𝚢 𝚒𝚏 𝚢𝚘𝚞 𝚊𝚙𝚙𝚕𝚢 𝚊𝚏𝚝𝚎𝚛 𝚠𝚊𝚜𝚑𝚒𝚗𝚐.

From now on, you wouldn't worry on the water leak issue

as most as 6 months (depend on room environment.)
The is the smartest solution for all air cond's user.