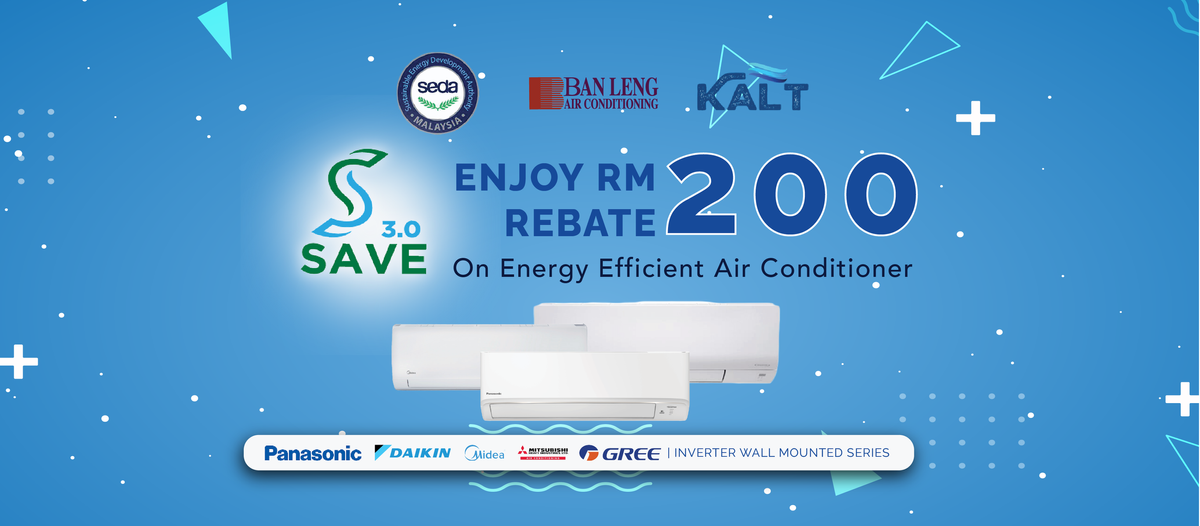 𝗘𝗡𝗝𝗢𝗬 𝗥𝗠𝟮𝟬𝟬 𝗥𝗘𝗕𝗔𝗧𝗘 𝗢𝗡 𝗣𝗨𝗥𝗖𝗛𝗔𝗦𝗘 𝗘𝗡𝗘𝗥𝗚𝗬 𝗘𝗙𝗙𝗜𝗖𝗜𝗘𝗡𝗧 𝗔𝗜𝗥 𝗖𝗢𝗡𝗗 𝗡𝗢𝗪!!!
.
There are 5 highly reputable branded air cond & more than 30 models for your selection. Just order with full amount payment and we will complete the application on your behalf


.
𝗛𝗼𝘄 𝘁𝗼 𝗴𝗲𝘁 𝗥𝗲𝗯𝗮𝘁𝗲 𝗥𝗠 𝟮𝟬𝟬

𝗼𝗻 𝗜𝗻𝘃𝗲𝗿𝘁𝗲𝗿 𝗪𝗮𝗹𝗹 𝗧𝘆𝗽𝗲

𝗦𝗧𝗘𝗣 𝟬𝟭 | Order Air Cond From Us.
𝗦𝗧𝗘𝗣 𝟬𝟮 | Please prepare the following information:-

TNB Account No

TNB Account Name

TNB Account Address

Account Holder's IC No

Account Phone No
.
It required an estimated

months for application. Once completed, we will rebate RM200 to your bank account.
.