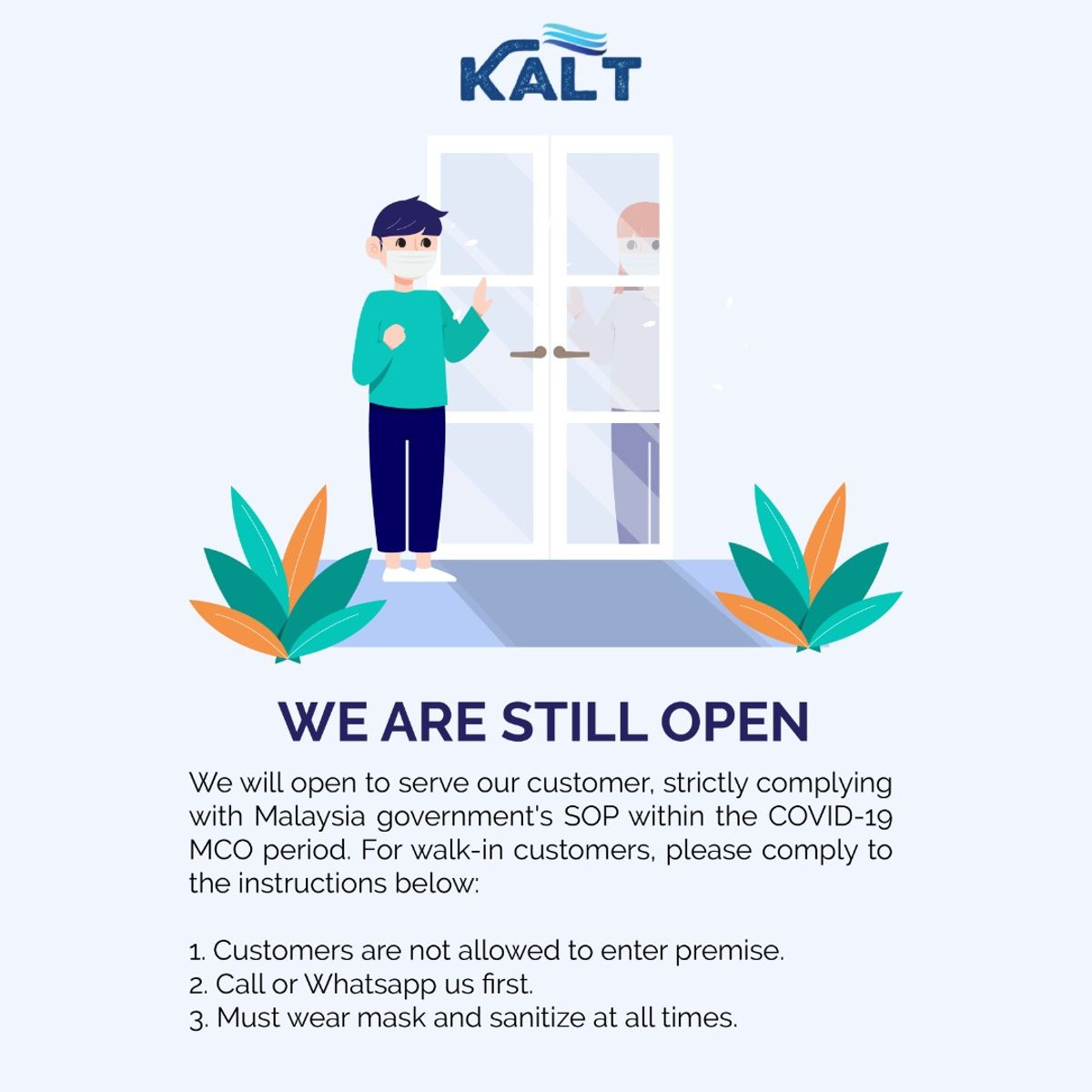 We will still open to serve our customer, strictly complying with Malaysia government's SOP within the COVID-19 MCO Period.
For walk-in customers, please comply to the instructions below:-
1. Customers are not allowed to enter premise.
2. Call or Whatsapp us first.
3. Must wear mask and sanitize at all times.
For any enquiries, you are welcome to contact us first.
Call
012-4920969
Please stay safe